7 Colors LED Photon Light Therapy Mask - Face And Neck Treatment
Regular price
$139.95
Sale price
$69.95
---
FDA APPROVED

Registration Number: 3015993228

Listing Number: D430392
---
#1 Leading LED Photon Light Therapy Mask With Neck Piece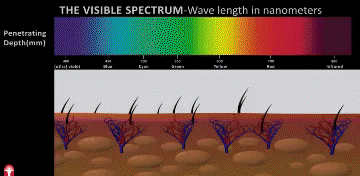 Luminate your nighttime routine with seven different colors LED lights built into the MediFwd™ 7 Colors LED Photon Light Therapy Mask. Each color treats different skin conditions including wrinkles, acne, pigmentation, eczema, and more!
Spas and salons everywhere have started using LED lights in recent years due to their extreme effectiveness. Spas and salons regularly charge their clients up to $300 or more per session.
Great news if you own one! You can experience the MediFwd™ from the comfort of your own home, for only a fraction of the price!
Benefits:
Reduces fine lines and wrinkles.
Eliminates acne and inflammation.
Reduces age spots and promotes anti-aging.
Reduces pores and evens out the complexion.
Improves skin firmness and elasticity.
Reduces scarring and hyperpigmentation.
How It Works:
MediFwd™ transmits natural light waves that activate photo-receptors in skin cells to beautify your complexion. Using photodynamic therapy, the mask will improve your skin's appearance and increase blood flow. Each mask is fully insured for your protection!
Change Your Skin Care Routine:
Skincare products can be confusing. There are so many different creams and topical treatments to choose from. With MediFwd™, simply select the LED light color(s) that most suit your needs and use it for the recommended 15-30 minutes a day.
Save Your Time And Money:
You are no longer throwing away your money every few weeks for creams or topical treatments. MediFwd™ built to last, and it is a one-time investment in a lifetime of healthy, clear skin!
Perfect For Sensitive Skin:
Each of the seven different color LED lights can have its energy output adjusted to accommodate your skin's sensitivity level. Even at max settings, MediFwd™ is safe with NO UV RADIATION and cannot harm or damage your skin.
How Does It Treat My Skin?
Blue Light (463NM) - Diminish inflammation. Kills bacteria from within the skin while diminishing inflammation and preventing skin breakouts.

Light Blue Light (510NM) - Calms and helps with allergies, enhances cell energy.

White Light (470NM) - Accelerate active tissue metabolism, reduce fine lines, and sagging skin.

Purple Light (600NM) - Combination of red and blue light. Relaxes and improves lymph metabolism, reducing scarring and wrinkles.

Red Light (650NM) - Anti-aging. Increases blood circulation to diminish wrinkles, tightens skin, and encourages the production of new skin cells.

Green Light (527NM) - Calms and balances the skin tone, prevents uneven pigment production. An excellent treatment that leaves the skin even and bright. Calming the skin and stimulating the lymphatic drainage system.

Yellow Light (590NM) - Relieves irritation and enhances skin immunity. It also stimulates the lymphatic and nervous system. This treatment is most effective for swollen and sensitive skin.
Package Includes:
1 x LED Photon Light Therapy Mask With Neck Piece
1 x Remote Control
1 x Power Cord
1 x User Manual
---
🚚 Note: Due to high demand, please allow 10-15 business days for delivery.
Many times, your items will arrive earlier! We send all our packages with a tracking number, so you can check them every step of the way!